Architect Sargis Gurzadyan, 1982

The opening in Sanahin village of the memorial museum dedicated to two of the most famous Armenians of the 20th century, Anastas and Artem Mikoyans, required an appropriately grand monument for commemorating these two historical figures. That task fell to Sargis Gurzadyan, an architect recognized for his ability to design buildings with almost sculptural faculties.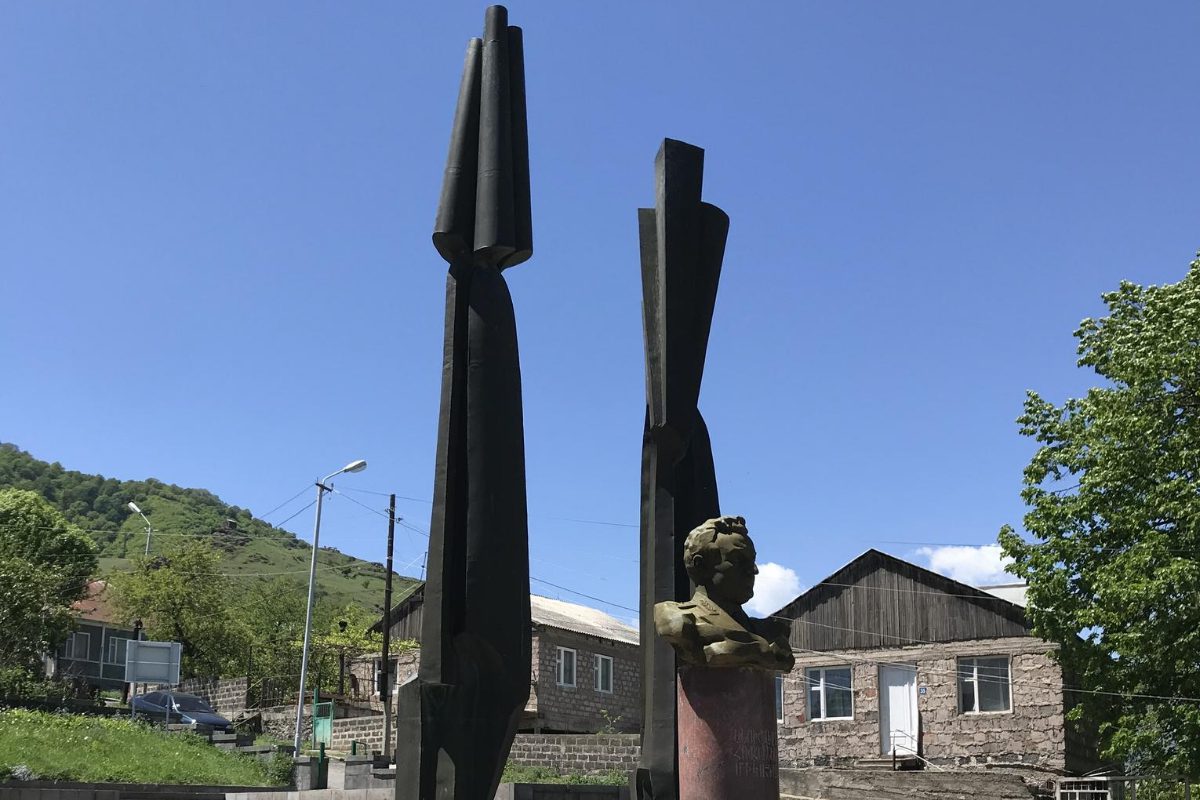 Inspired by the engineering prowess and speed of Artem Mikoyan's legendary MiG jet fighter plane, Gurzadyan concocted a monument that managed to combine complex metaphorical associations into an ingeniously simple form. Constructed as a single-block cast-concrete wing that juts out into space from its base, the monument appears like a giant abstract piece by Brancusi from the distance. But the structure also serves a practical purpose as it protects an original MiG-21 model airplane positioned underneath it.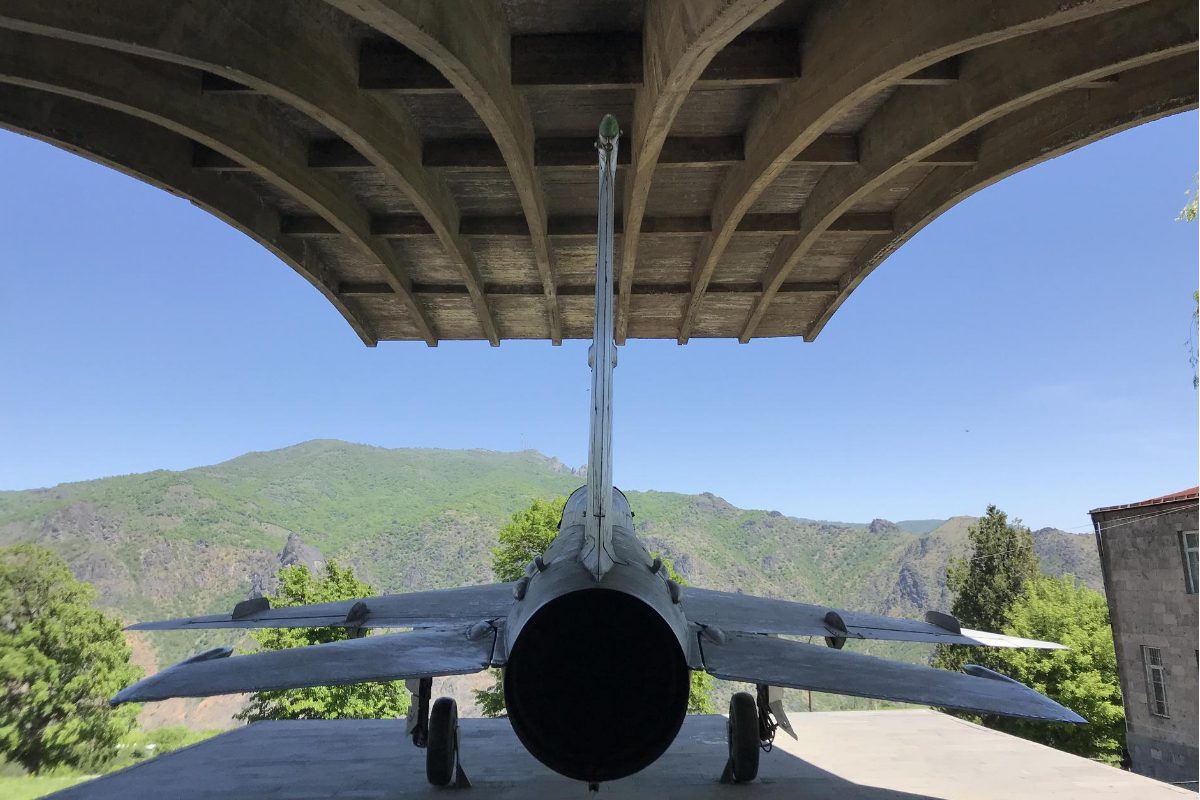 The remarkable trick of making the immense mass of this curving concrete slab feel weightless and elegant is a testament not only of Gurzadyan's talents, but also of the grand aspirations of Armenian architecture of the period. In fact, the monument is one of a number of similar unsupported, 'hanging' concrete structures that began to appear in different parts of Armenia during the 1960s.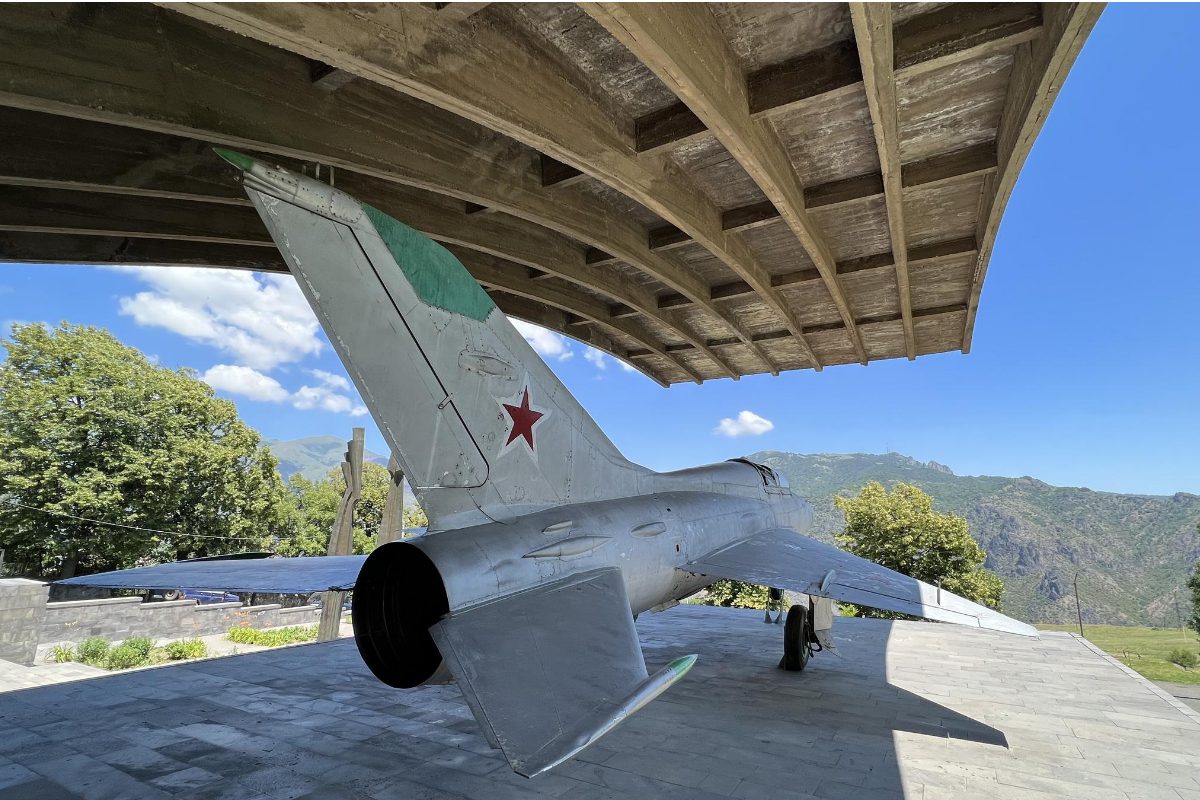 These were usually semi- or non-functional constructions that acted as viewing platforms (on the shores of Lake Sevan), symbolic gates (the iconic 'Wings' near the city of Abovyan) and even bus-shelters. Minimalist in form and devoid of any decorative features, such structures heralded a new stage in local architecture that entirely rejected local building traditions in favor of international concepts about modular, fully industrial and mechanized methods.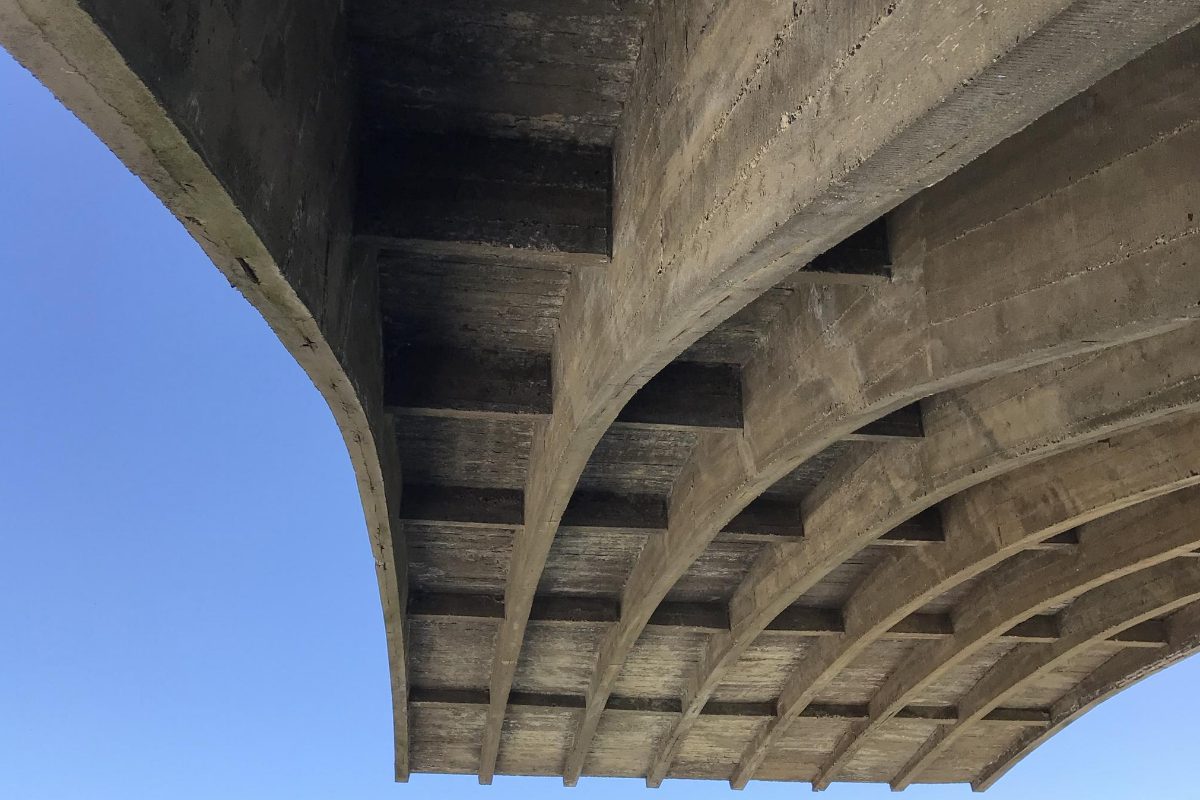 The Mikoyan monument vividly typifies this modernist belief in technological progress and the power of architecture to shape the future – an idea that Gurzadyan and his contemporaries were especially eager to materialize in buildings they designed in remote industrial centers like Alaverdi. In its architectural significance, this brutalist monolith is a worthy 20th century counterpart to the nearby Sanahin monastery and is a must-see landmark for visitors to the region.