Children of Armenia Charitable Fund's mission is to support rural communities in their development by providing necessary resources and innovative SMART initiatives for children and adults. The fund began its activities in Karakert village of Armavir province in 2004. The innovative programs and infrastructure projects of the fund have already changed the lives of 107,000 people living in 64 villages of 6 provinces in Armenia. The overall amount of investments is 50 million US dollars.
COAF Smart Center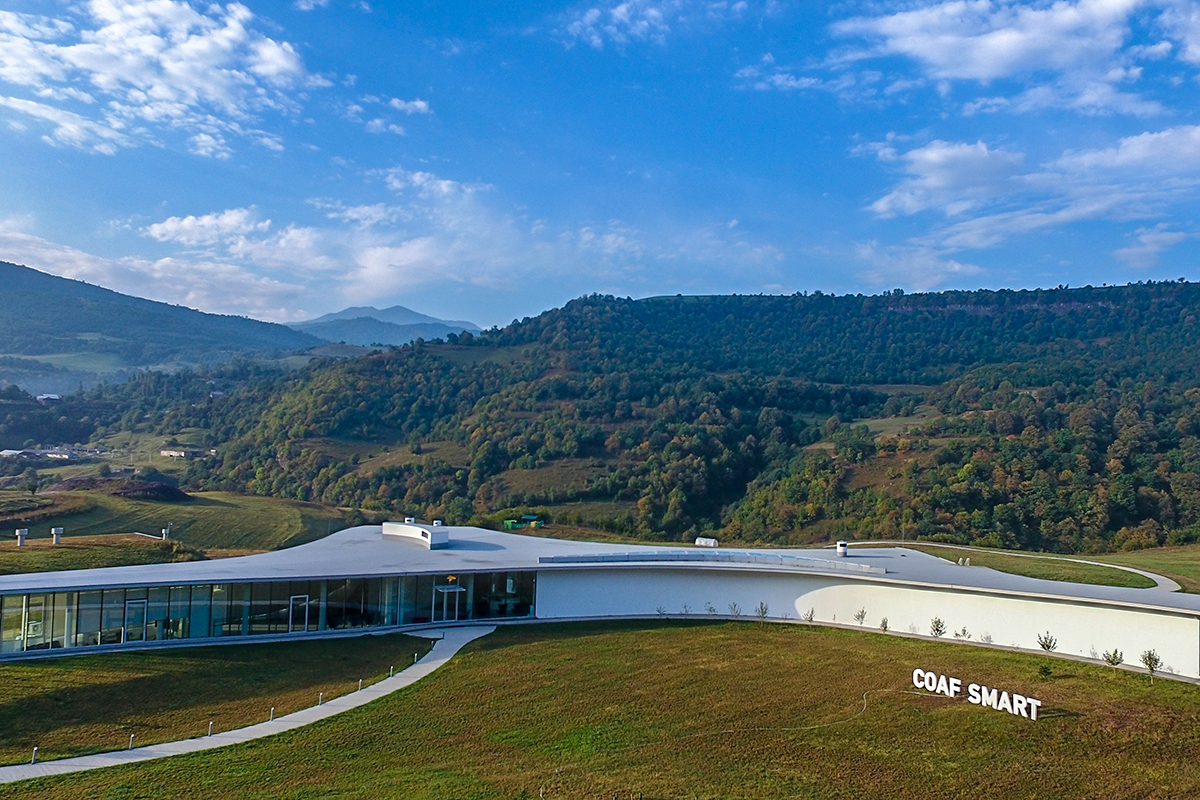 The first COAF SMART center was built in the heart of Debed canyon, right next to the Debed community. It consists of two main buildings, COAF SMART Center and Concept Hotel. The center will soon have a conference center and a sports complex. The organic raspberry garden of the community also functions as an educational space both for schoolchildren and adults. What makes the center truly unique is open, futuristic architectural solutions and its harmonious integration into the surrounding nature.
1500 children and adults from 27 urban and rural communities attend COAF SMART center. The educational system of SMART citizenship is based on a unique model of non-formal education developed by COAF. It boosts the versatile development of an individual by developing cognitive (HEAD), emotional (HEART) and operational (HAND) skills through 18 different projects. The groups consist of people from different communities, who learn teamwork and collaboration through various educational methods and exercises, such as carrying out visits, implementing projects, etc.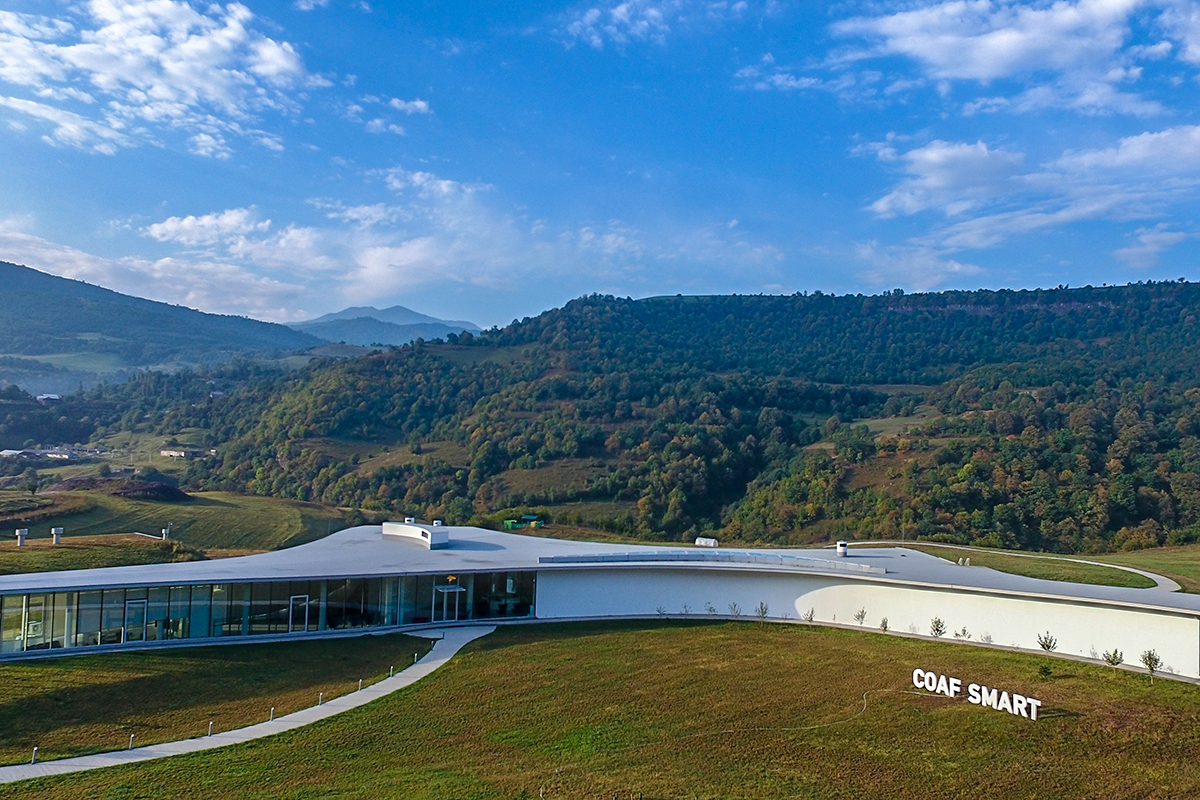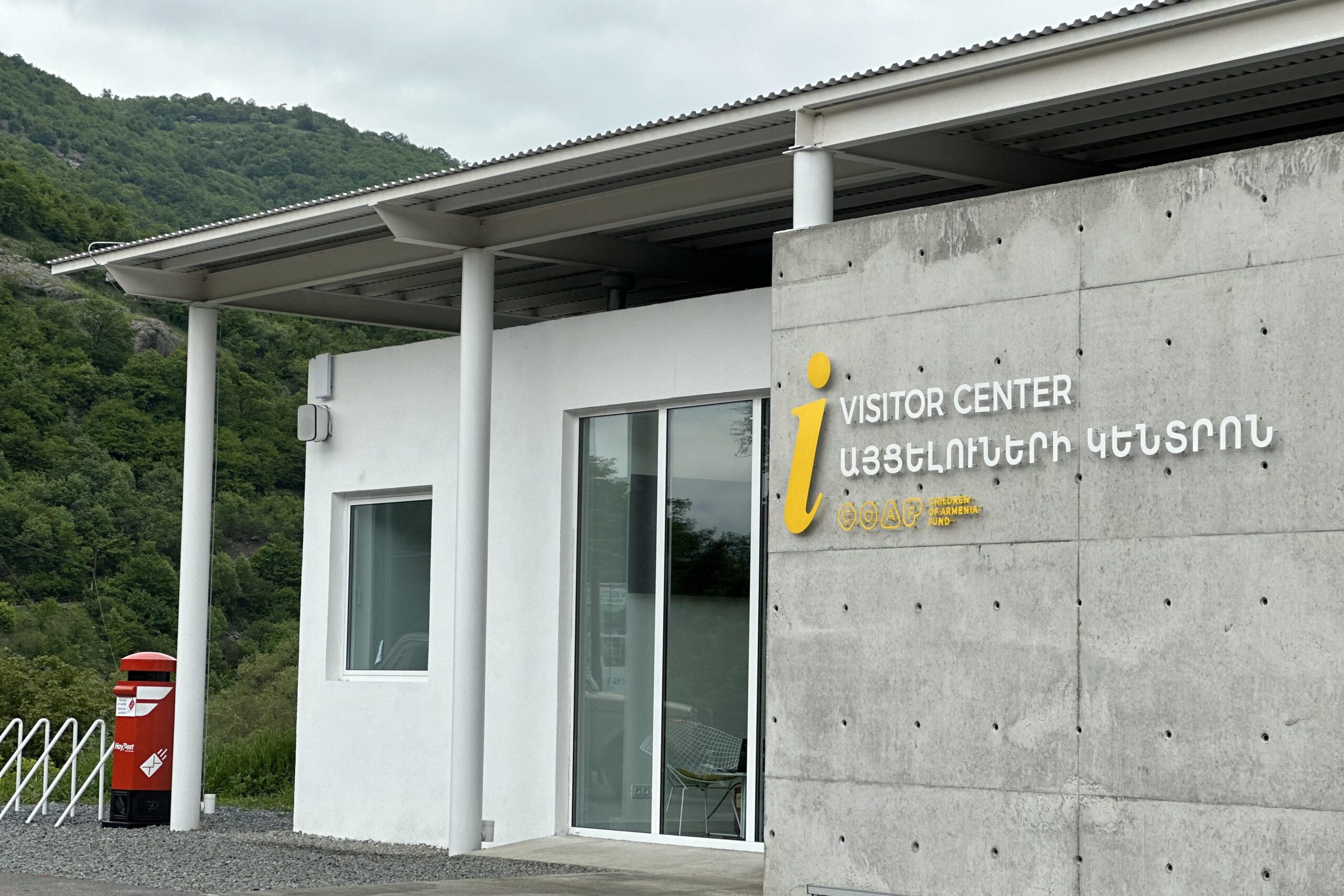 Visitor Center by COAF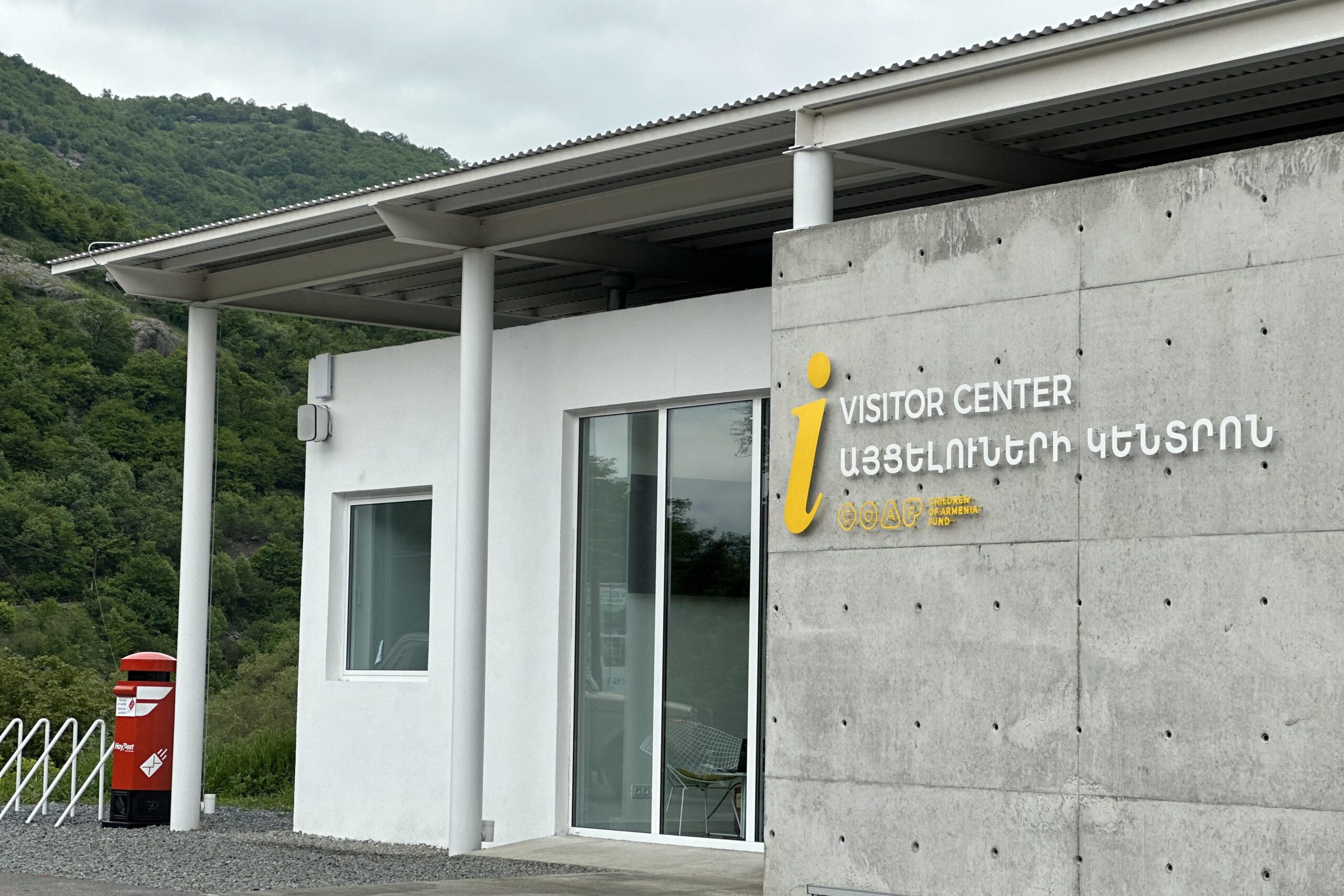 The Visitor Center by COAF is located not that far from the educational center, on the M6 highway connecting Vanadzor with Georgia, at the junction of Dsegh road. The visitor center is equipped to provide useful information to both local and foreign tourists and travelers.
Here you can find maps and other relevant resources, charge your phone and electric car, get cash from an ATM, use a terminal to make a payment or just get a refreshing cup of coffee.
Adventure travelers planning to spend several days in the Debed canyon may also rent travel equipment at the Visitor Center, such as tents, hiking equipment, or even a bicycle to explore the area on two wheels.
Concept Hotel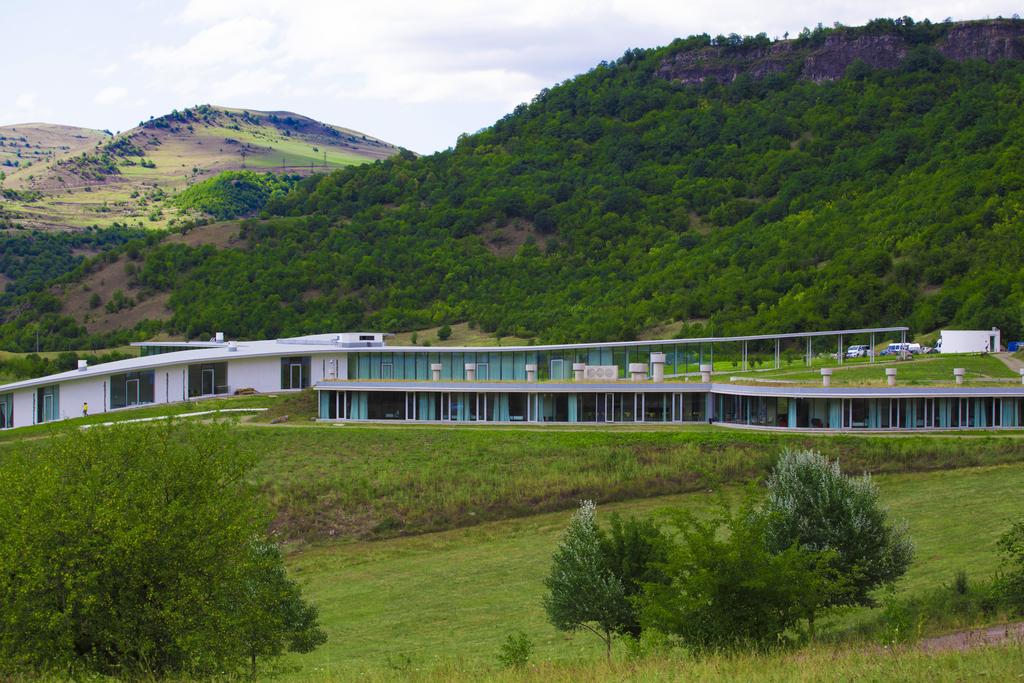 The Concept Hotel created by the fund aims to boost economic growth and encourage tourism in the province. Surrounded by the canyon, tranquil forests and idyllic nature, this hotel opened its doors in the summer of 2019 and quickly became one of the travelers' go-tos.
It has 12 comfortable standard and premium rooms. The building's industrial style combines the raw roughness of concrete and elegant solutions full of warm light. The minimalism of the architecture allows visitors to fully enjoy the lush colors of nature.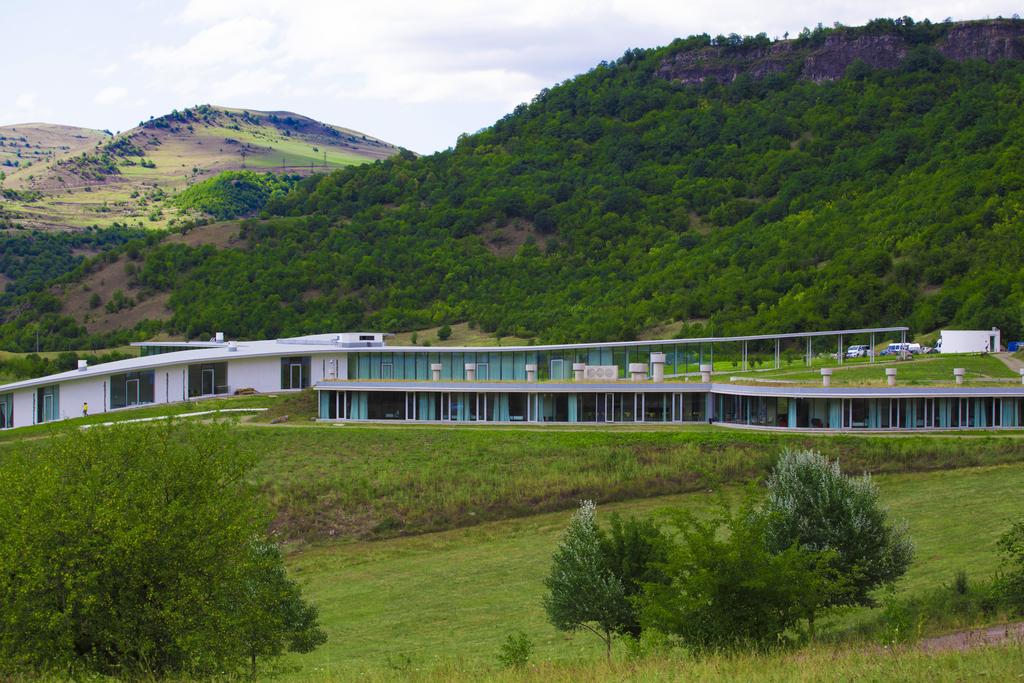 Future Projects
A conference center will launch in 2022. It is to become a regional center for conferences and professional training courses for local and international organizations, which will have immense positive impact on the growth of the surrounding communities. The conference center will consist of two venues with over 100 person capacity each. Special movable walls make the space flexible.
Another section to be added is the sports complex that will promote a healthy lifestyle among SMART citizens and hotel guests. With an area of 2700 sq. meters, the complex will include several sports facilities: a pool, a gym, tennis courts, indoor and outdoor cycling and running routes.
COAF's objective is to give children, young adults, and their families the opportunity to realize their potential to the fullest under any circumstances and "reach for the stars." This initiative believes that all children of Armenia can significantly contribute to the development of the surrounding world by discovering and using their full potential.