Situated 160 km north from Yerevan, the Avan Dzoraget hotel is located midway between the capitals of Armenia and Georgia. Although it was built in 2004 (main building), Tufenkian's Avan Dzoraget hotel is designed to evoke the historical romance and excitement associated with medieval Armenian castles. The exterior is made of basalt stone and Armenian culture permeates through the hotel; from the courtyard's sculpture of Taurus whose legs and sides are adorned with images from Armenian folktales to the pre-medieval Armenian script decorating the walls around the lobby to the arched doorways throughout the property.
Avan Dzoraget Hotel sits along the Debed River, nestled among the forest-covered hills and rocky slope of Caucasus Mountains. When not exploring the landscape, touring monasteries and monuments in the area, fishing or visiting the nearby villages, guests at Avan Dzoraget enjoy the views.
Quick Info
Duration fr Yerevan
3 hours
Best for
Any (family, friends, groups)
Transport
Car, Bus 3, Bus 063
Closest Cultural Heritages
Sanahin Monastery 25.7 km
Haghpat Monastery 30.4 km
16-17 year olds do not need supervision.
Adults who are up for testing their limits in the great outdoors.
Suitable to travel with friends families, groups with or without tour guide.
Adults can supervise from the ground or up on the course.
16-17 year olds do not need supervision.
Adults who are up for testing their limits in the great outdoors.
Rooms
Avan Dzoraget Hotel has 34 rooms in the main building with 26 guest rooms, 6 Suites and 2 Presidential Suites; and 20 rooms in the new building (opened April 2011) with Junior and Tower suites and elegant Duplexes. Spacious lounge areas and bedrooms offer stylish and comfortable accommodation with handcrafted décor and finest amenities. Room furnishings include bedside tables and desks crafted from iron and local basalt. Walnut cupboards and walk-in closets are provided with wrought-iron handmade clothes hangers. Beds feature wrought-iron headboards, king Sealy Crown Jewel mattresses and wool duvets. Basalt and wood floors throughout the hotel are adorned with world renowned, hand-woven Tufenkian carpets, providing guests with an exceptional level of comfort.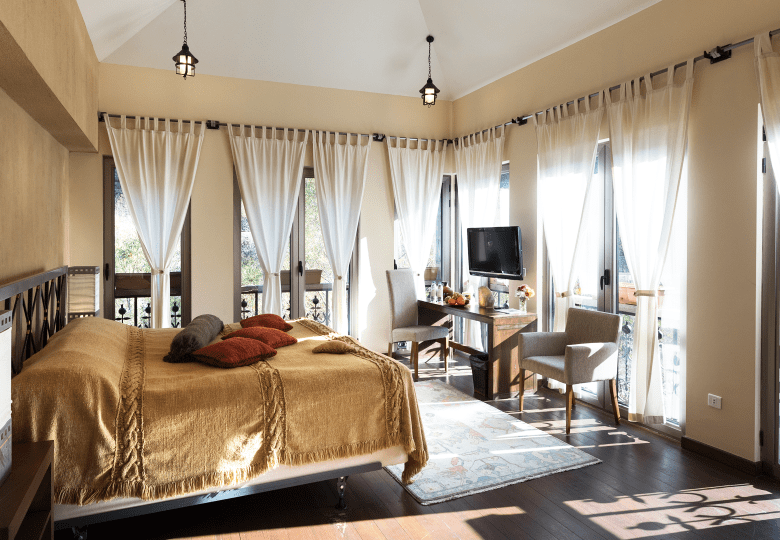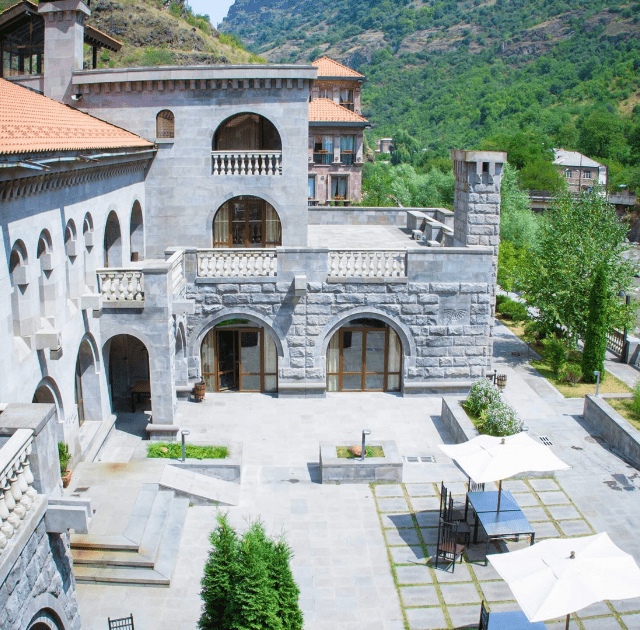 Facilities
Avan Dzoraget hotel provides gorgeous accommodation and comforting amenities. Situated along the Debed River in the beautiful scenery of Lori Province between the Georgian capital Tbilisi and Yerevan, Avan Dzoraget is the perfect setting for group gatherings, wedding and baptism celebrations, business retreats or just relaxation.
Exquisite 54 room resort, including suites
Located in Lori Province beside the Debed River with spectacular mountains scenery
Fitness Center
Swimming pool and sauna
Billiards
Children's play room & More