Memorial to Soldiers Fallen in WWII, Alaverdi
Built along the two sides of the Debet river, the city of Alaverdi is one of the most sprawling, decentralized urban centers in Armenia, with districts that are separated from each other by gorges and ravines. Thus, parts of the city glimpsed from the distance seem almost out of reach to an unsuspecting visitor. This may be why very few people ever bother to find the route to the gigantic monument on the right side of the Debet river, which rises like a futuristic structure out of the surrounding forest at the southern entry of Alaverdi.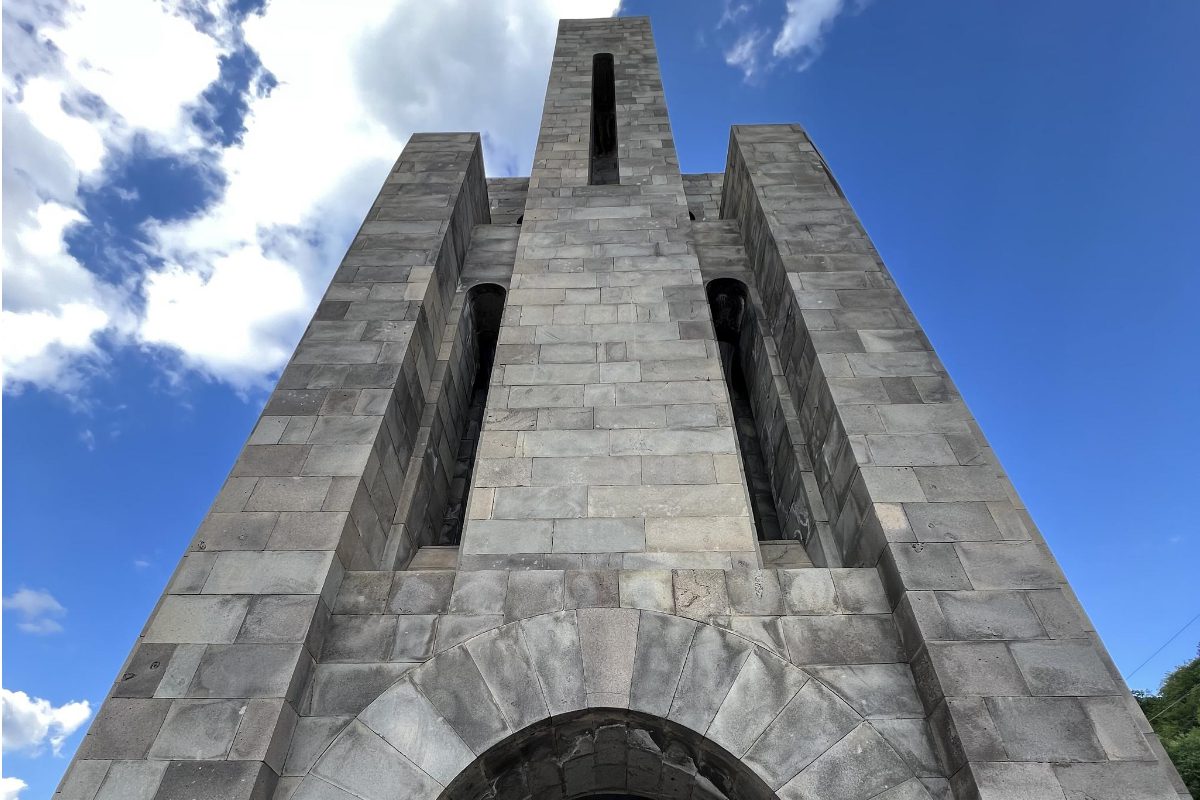 Erected in 1985, on the 40th anniversary of the end of World War II, the memorial soars above 20 meters and is one of the tallest of its kind in Armenia. Compositionally similar to a tower, the monument is positioned at the end of a long walkway, which further emphasizes its monumentality. The architect, whose name we haven't yet been able to identify, has created a severe form of interlocking geometric blocks that immediately recall the Brutalist aesthetics of Soviet and Eastern-European architecture of the 1960s-70s.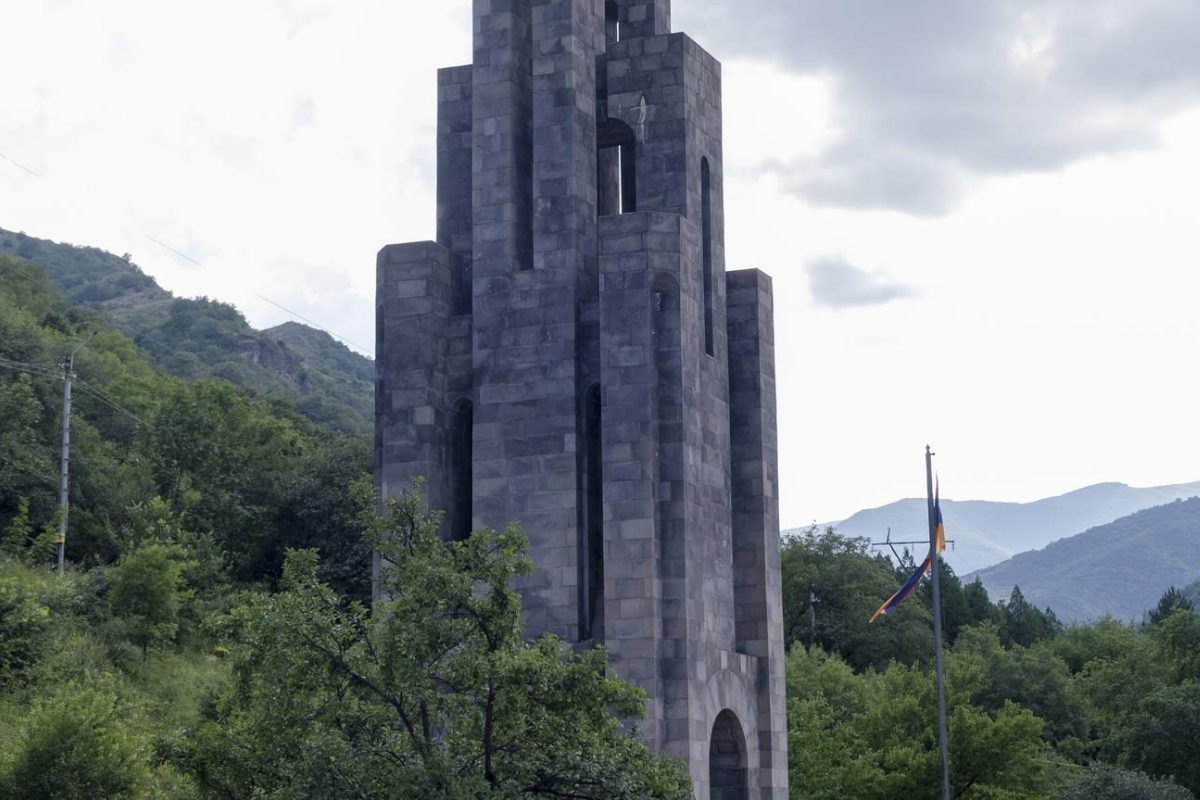 Yet, the monument also mixes aspects of Armenian ecclesiastical as well as Gothic architecture, evident in the use of ash-grey tufa stone and the tall, narrow slits that can normally be found in mediaeval castles and cathedrals. This mixture of abstract and historical shapes indicates the shifts that were happening in local and international architecture, where purist concepts of modernism were giving way to more hybrid and eclectic approaches that would later come to be defined as postmodernism.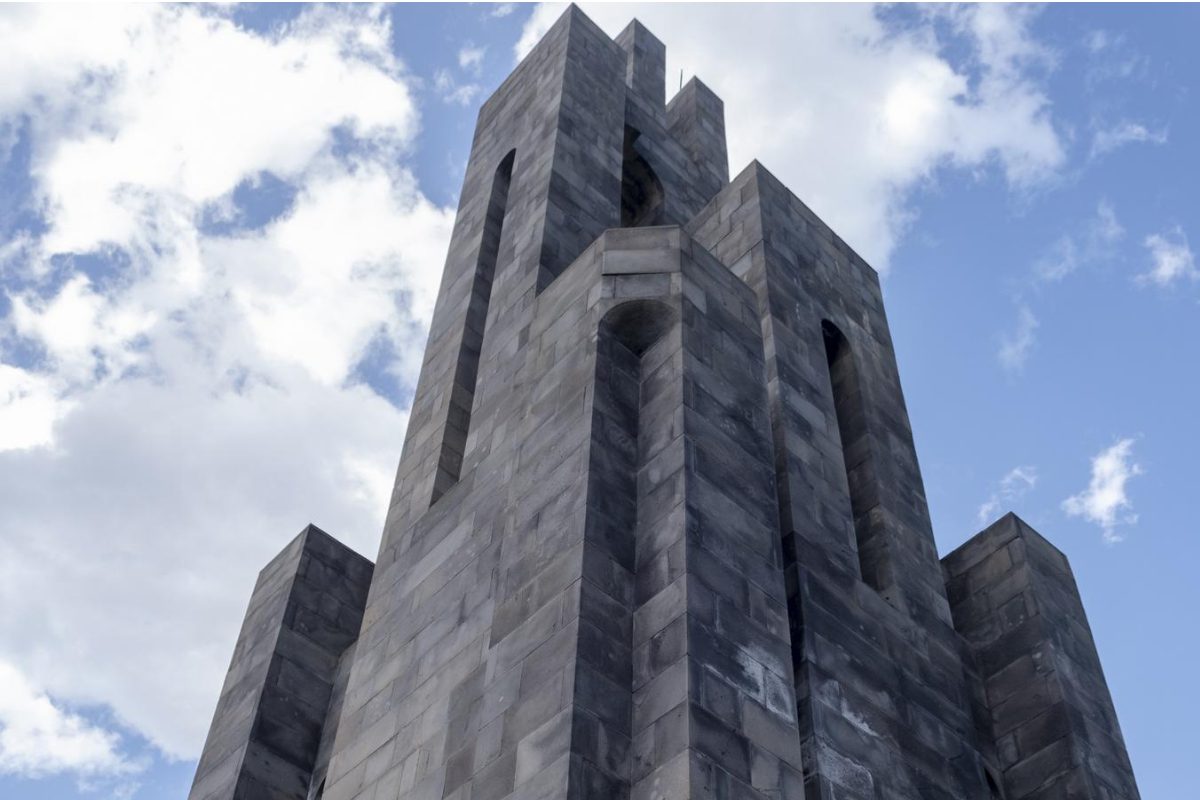 Trekking a few kilometers north from this monument, the visitor can find a much more humble structure in the city's central square. Designed by the renowned architect Rafael Israelyan, this 1946 memorial is also dedicated to the soldiers fallen in WWII. Yet, the stylistics are entirely different since Israelyan had literally 'resurrected' the tradition of mediaeval Armenian springs, refashioning them as new symbols of modern 'national' architecture. The dramatic difference between these two war monuments vividly illustrates the enormous transformations in Armenian art and society over the span of just forty years.