They're a phenomenon quite unlike any other – strangely-shaped concrete shelters placed in seemingly deserted spots along Armenia's highways and regional roads, appearing to have been abandoned for decades. These bus stops were once an important part of Soviet urban life that serviced residents of remote villages, who often had to catch their bus to the provincial center from the highways. What is distinctive about these functional structures is their inventive, diverse and sometimes even extravagant forms. It is clear that for Soviet-Armenian architects, the simple task of designing a passenger shelter became a rare occasion for formal and engineering experimentation, leading to the creation of a uniquely-Soviet emblem of 20th century architectural design.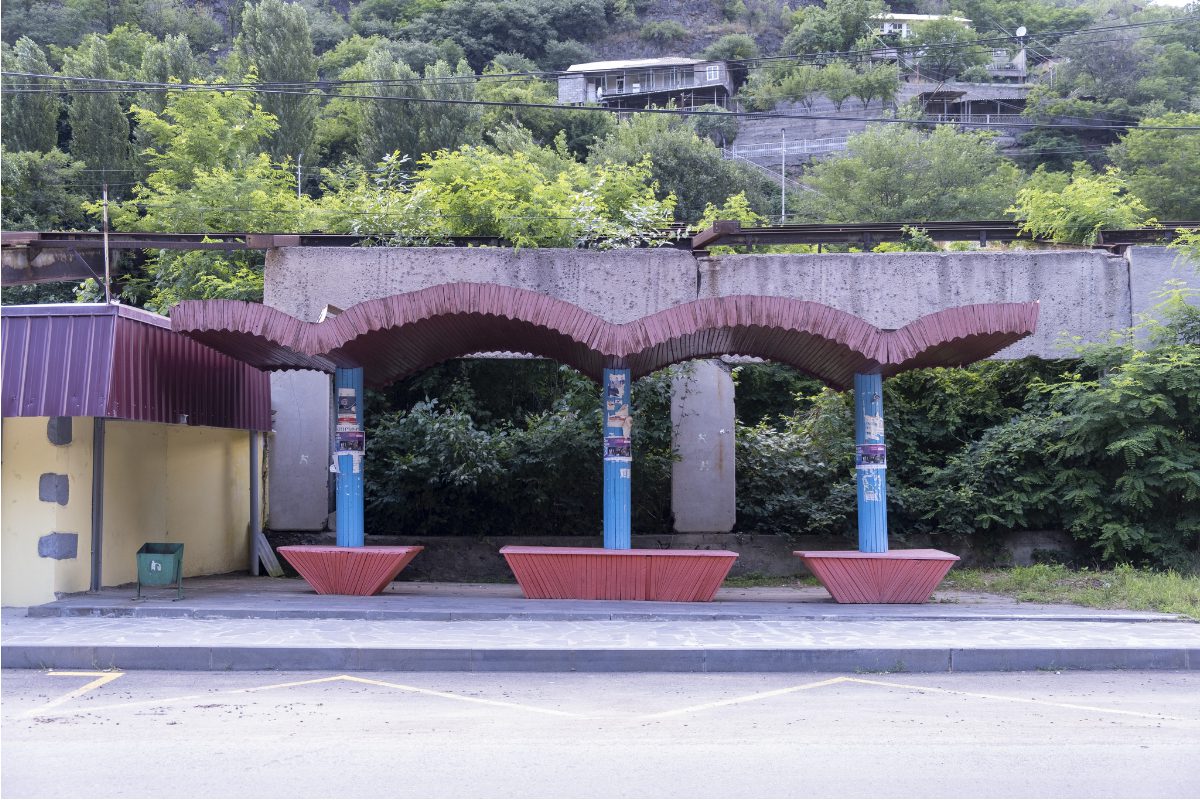 This tradition also speaks about the wider changes in Soviet culture and society that began with Nikita Khruschev's de-Stalinization processes of the mid-1950s. Determined to compete with the West in its creation of a 'utopian' society, the Communist party initiated a great number of projects that aimed to make the life of the citizens more amenable and enjoyable. This meant an overhaul of the entire social structure, including a reconsideration of public spaces that were either bleak and overpowering, or simply didn't exist under Stalin's oppressive regime. The funky and entirely modern bus shelters signified the extent to which these new policies were transforming Soviet social life. 
The highway connecting Spitak to Alaverdi, as well as the central roads leading to the cities along the Debed Canyon still preserve a great number of these idiosyncratic relics, quite a few of which are still in use. One of the best examples – a 1960s concoction of three interlocking umbrella-like concrete forms – can be found on the highway stretch between Spitak and Vanadzor. Other, typically modernist versions made out of concrete and stone can be spotted near Tumanyan city or at the entry points of Debet, Odzun and Vahagnadzor villages. Towards the end of the 1970s, Armenian architectural bureaus began to devise more cost-effective models made out of iron and wood, which were lightweight and more flexible. This also shifted the aesthetic direction of bus stops away from the earlier minimalist forms to more ornate and colorful variations that can be found in Vanadzor and Alaverdi.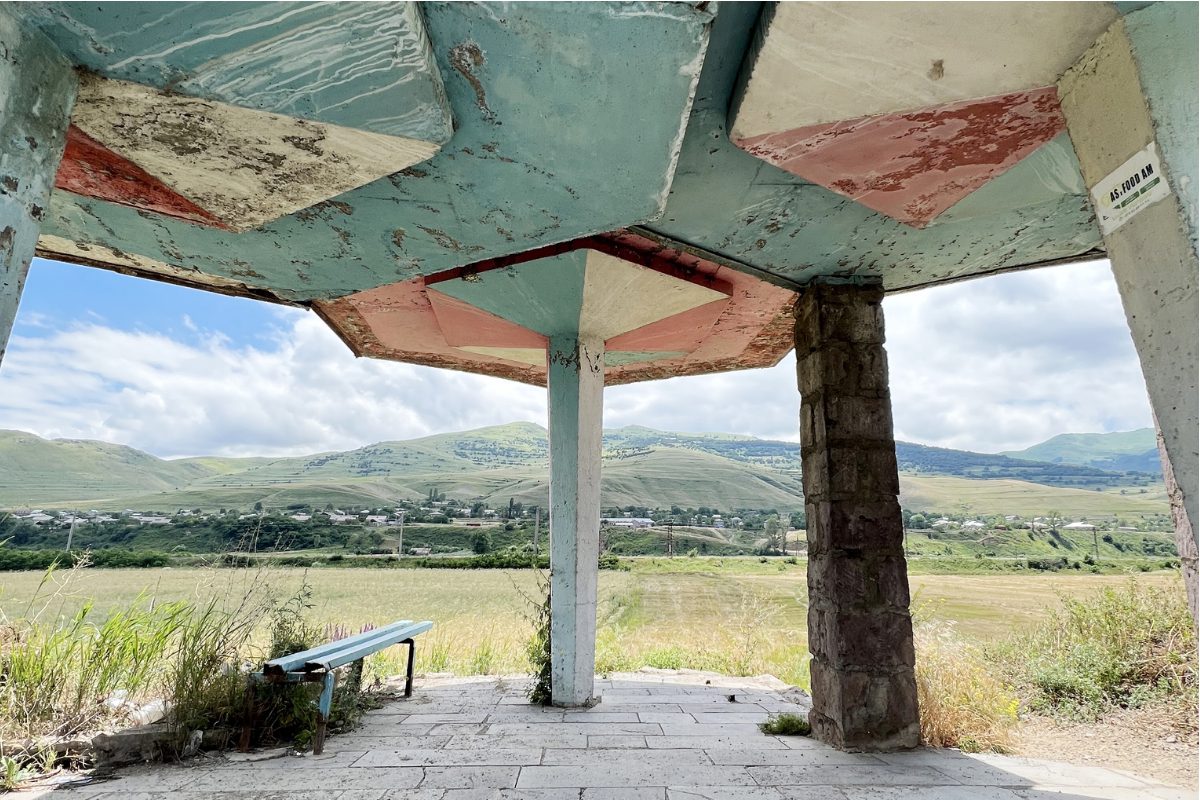 Though Soviet bus-shelter architecture has been attracting increasing attention from Western photographers and scholars since the late 1990s, its significance has only recently been perceived in Armenia itself. As a result, unfortunately, many of the best and most elaborate examples of this architectural form have been lost to neglect, vandalism or redevelopment. To this day, none have been included in the National Heritage Registry. The ones that remain are powerful testaments of the Soviet empire's utopian ambition, so if you spot one, make sure to stop the car and snap a picture before they disappear forever.