Every corner of Armenia has its specific cuisine that is developed through centuries and reflects old traditions and local seasonal goods. It is the diverse nature and herbs of Debed canyon that give local cuisine its unique flavor. Use of various greens, berries, and dairy products is common to this area. When traveling in Debed canyon, make sure to ask locals about the different types of cheese the region is known for, especially chechil (string cheese) and motal (with curd). The preparation of motal cheese is time-consuming. It is usually made in "odas," temporary camps high up in the mountains. During the warm season you can hike up the forests near Dsegh village and find some families who make the cheese.
The process of preparation of chechil cheese is easier, you can observe it in several local guesthouses. For instance, in the House of Fairy Tale in Pambak village you can find cooking workshops organized for their guests, where they make the fresh cheese and bake bread in accordance with traditional methods. This unique guesthouse also has a corner of herbal teas, a great supplement to freshly baked bread and cheese.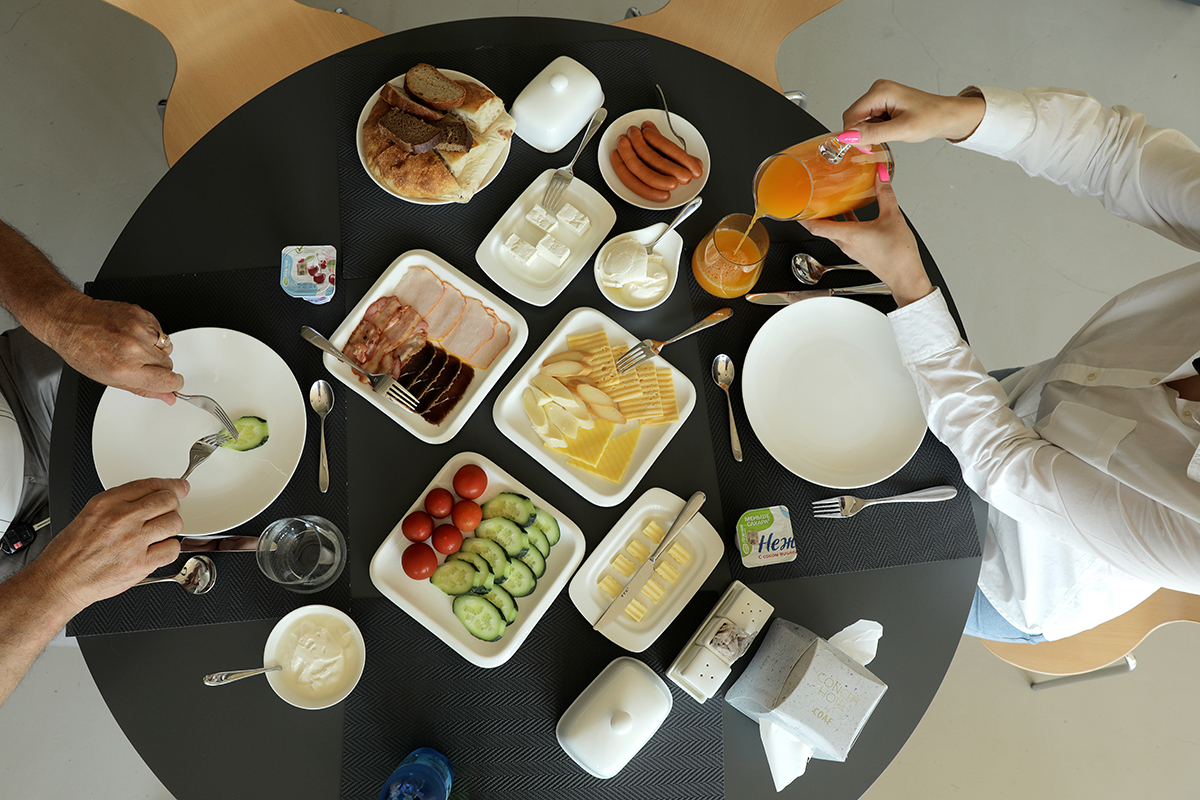 In general, dairy products have an important place in the Debed canyon's cuisine. Locals here prefer their dairy to be quite high in fat. They particularly love "yeghushor", "ghaymakh" and "agdag", which are all various combinations of cheese, cream, yogurt, butter, curd or sour cream. These dishes are great for breakfast, but are often consumed throughout the day as these dairy snacks give loads of energy to people who work in farmlands. Ask any guesthouse or a local family to treat you with one of the abovementioned meals, they will highly appreciate your knowledge of these exceptional dishes.
Like all Armenians, the people in Lori also love meat and have their own interpretations of widely-known barbecues. Debed canyon with its forests is a huge pasture for pigs, sheep, goats and cows. Pork barbecue, which you can find in every restaurant in this area, has its unique taste due to the free range pigs that eat acorn and various greens. One of the traditional dishes is the pig head filled with groat or various grains. This is not something you can find in every restaurant though, as this dish is made for special occasions or celebrations.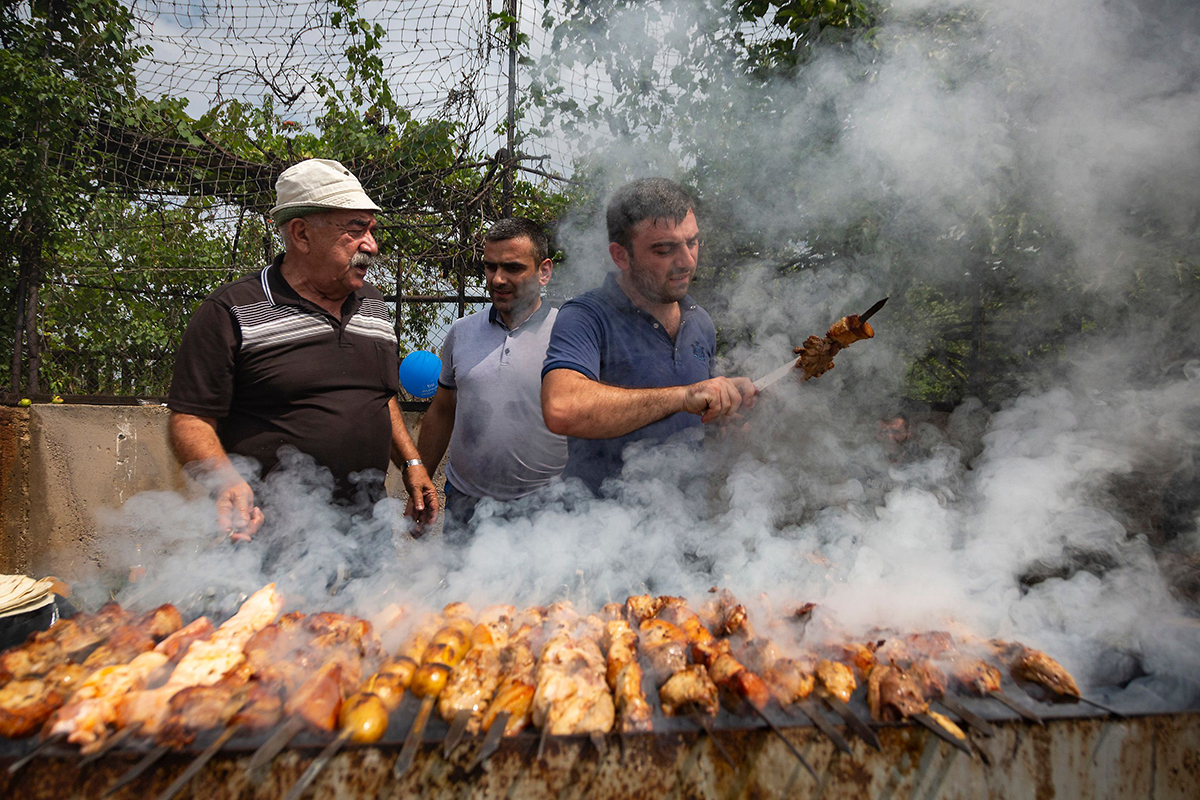 Vegetarians can also find their share of yumminess in the Debed canyon. Green beans, widely used in vegetable dishes, are usually dried and then boiled. "Khesh" is one of the soups that is made from dried green beans. "Tsandil" is another high-protein dish which you can find in various villages, it is prepared with red beans, corn and groats. In autumn, locals also make dishes with pumpkin and beans. Among the original dishes of Debed canyon are soups with cornel or blackthorn, where no other ingredient is added to preserve the pure flavour of berries. "Zimbel" is a traditional soup made from blackthorn wildly growing in the area. Dishes with mallow, nettle or hornbeam that are common in all Armenia, are made in the most simplest way here in Debed canyon. The locals mix as little extra vegetables to these herbs as possible, to emphasize the wild taste of these greens. Nearly every household makes these simple soups that can warm you up in the cool evenings of the region. If you want to experience homemade food, you can pre-order some of these dishes at the Chamich guesthouse in the village of Debet, or at the Artemi guesthouse in the town of Tumanyan.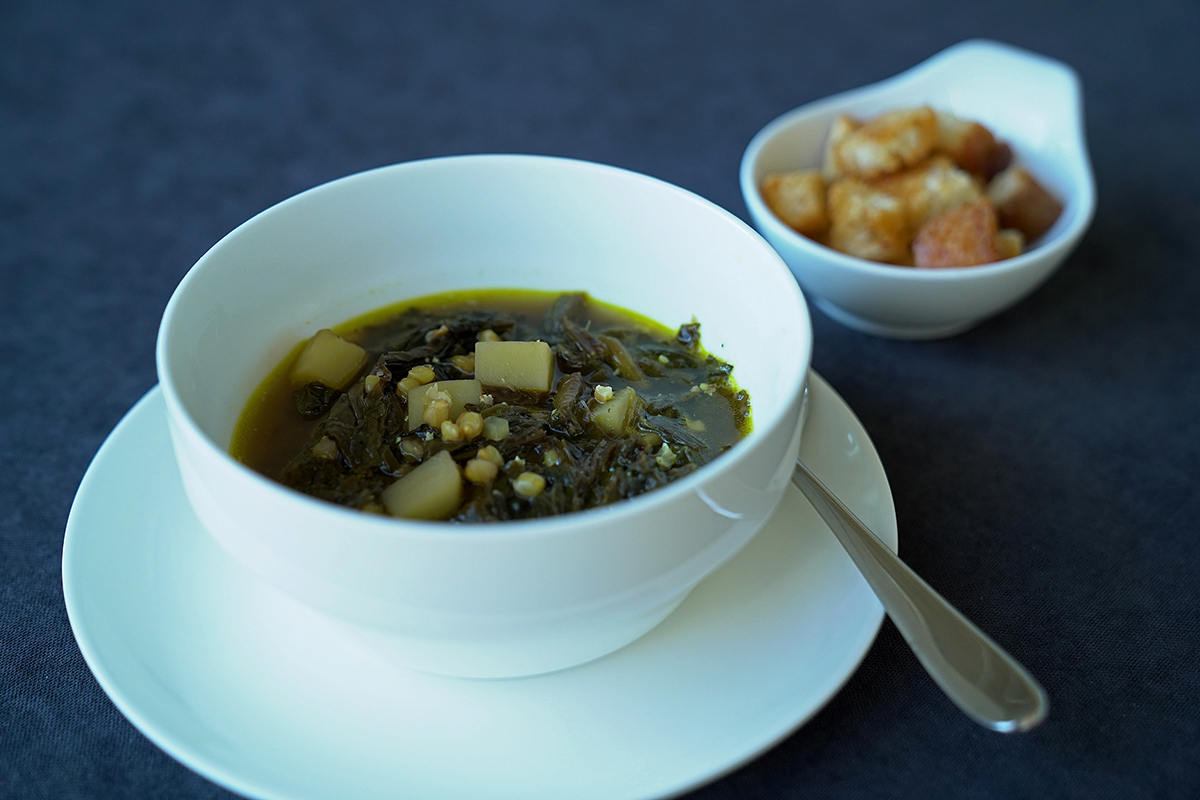 Besides agriculture and cattle breeding, bee-keeping is quite popular in the Debed canyon where many locals make their own honey. Together with various homemade jams, honey is also an important part of the breakfast table. Among popular local desserts is the sweet gata or nazouk. It's a common sweet in all of Armenia, however people in Debed canyon bake it more like a soft sweet bread. Traditionally, houses in this region had stone ovens inside their homes, where people would bake desserts only after cooking the main meals, as they say, to "shut the oven's mouth with something sweet."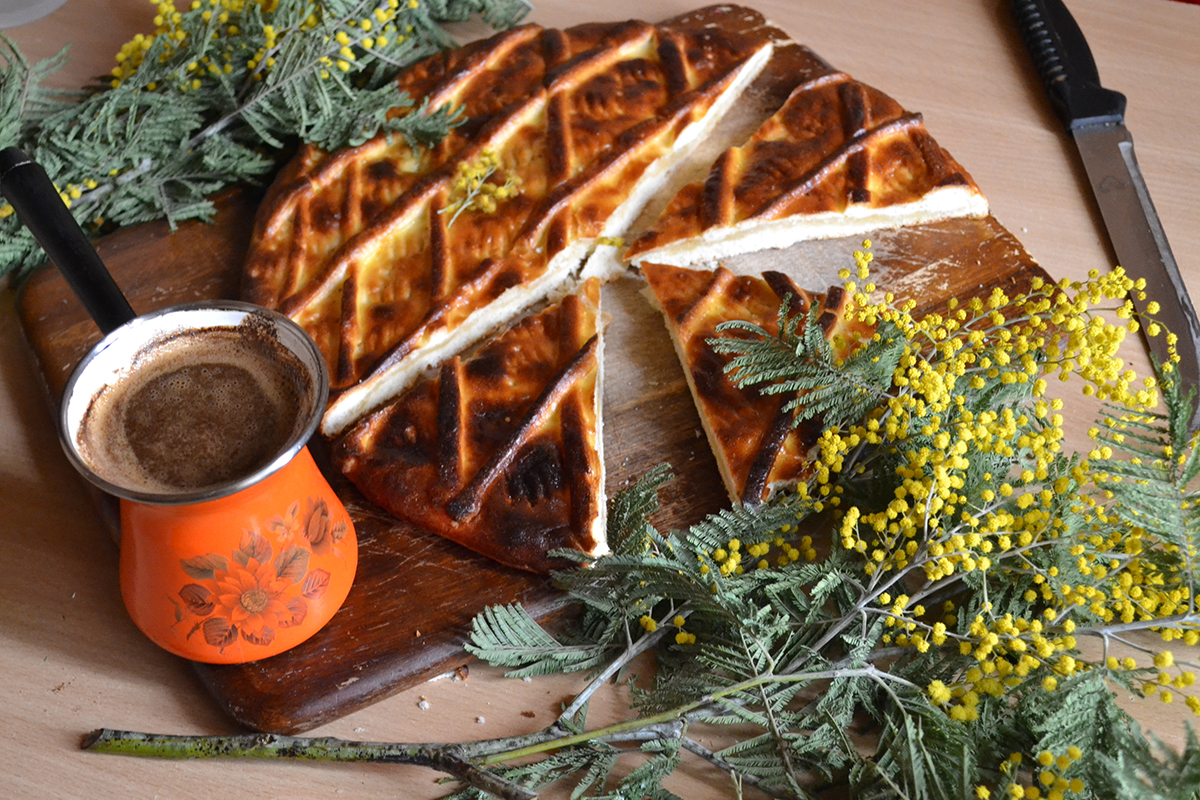 The inhabitants of this region are big fans of strong drinks, too. Almost every household makes its own vodka from the fruits growing in their gardens or surrounding forests. Sergey Davtyan from Odzun village even makes a special vodka from honey. He conducts bee-keeping and vodka distilling master-classes in his cozy bed and breakfast "Odzun." Barbeque (khorovats) making workshops are held here, as well as at the Qefilyan restaurant in the village of Haghpat. By the way, Sergey's house in Odzun is the only place in all of Armenia where you can find a very special family dish with beef and vegetables called "Zibeth", named after Sergey's mother who was the creator of this truly royal meal.
Other experimental cuisines that modernize the traditional cooking can be found all around the Debed gorge. Debed.Life co-living and workation house and the Concept hotel restaurant in the Debet village offer international dishes made with local goods. If you are craving for something more creative and modern, you can visit the Angar bar-restaurant on the M6 highway near the village of Vahagnadzor. This loft style space has outdoor and indoor areas with an artistic zone and a degustation corner, where you can taste different local vodkas, as well as order a hearty meal. Oh, and don't even bother counting the consumed shots of vodka while you are in the region, as the local hospitality may turn you dead drunk by the end of the day.