Kirovakan, one of the prominent cities of the "Respublika" (republic), a large center of the chemical industry spread widely in the concave of the forested mountains,  the beautiful Valley of Pambak River. Due to the measures taken by the Communist Party of Armenia and the Soviet government, the dilapidated huts of the once dull provincial city of Gharakilisa now stand as one of the major centers of heavy and light industry. Inspired by the style of Armenian national architecture, Kirovakan has been trusted with a duty to symbolize the glory of the years of Soviet Armenia; the firm belief a young person has in a prosperous life and the self-confident footsteps they make moving straight to a bright future. The smile of the careless people walking the streets, our brothers and sisters joining the workforce with great enthusiasm; as well as the young, talented students of many pioneer camps are expressing their sincere love and devotion to the Communist Party and the Soviet government.
This is exactly how the story would begin not more than 40 years ago, in Soviet Armenia.  The period of time to which I'm going to take you for a couple of minutes today. It was overwhelmed with so many contradictions even in simple things that our generation couldn't completely figure out: in the end, what was it about, the Soviet Union?! It turned out to be pretty hard to understand, so we never found the answer: neither our generation, which had grown up hearing stories about the Soviet Union nor the generation that was the one telling those. We couldn't understand and maybe that's what the Soviet Union was all about…Who knows?
In the once industrial city, where life was in full swing and factories were ominously producing smoke, life came to a halt for a moment: the cheerful screams of the pioneers were no longer heard in the camps, the buzzing coming out from the working process suddenly was cut off and the smog, coming out from factory smokestacks, vanished once and for all. And in response to the eternal question "why did the Soviet Union collapse" we'd say –go ask Nature! As silly and sentimental as it may sound, Vanadzor's lungs finally took a deep breath, transforming it from an industrial city into a wonderful place for those who are able to find beauty in seemingly trivial details, for adventure seekers, photographers, artists, hikers and simply for those who just want to relax.
All these long-forgotten places carry the spirit and history of the Soviet Union. While one might have absolutely no interest in visiting them, another 'lives and breaths' visiting places like these. Many streets dedicated to something specific can be found in every corner of the world, but few of us know that here, in Vanadzor we have a whole forest district that carefully hides many   Soviet   Camps.   Such as   Astghik   (Star),   Yeghnik   (Deer),   Artek,   Pioneer Palace, Tsitsernak (Swallow). The last-mentioned continues to operate, but others are a great option for those, who are drawn to abandoned buildings like a magnet.
"Astghik"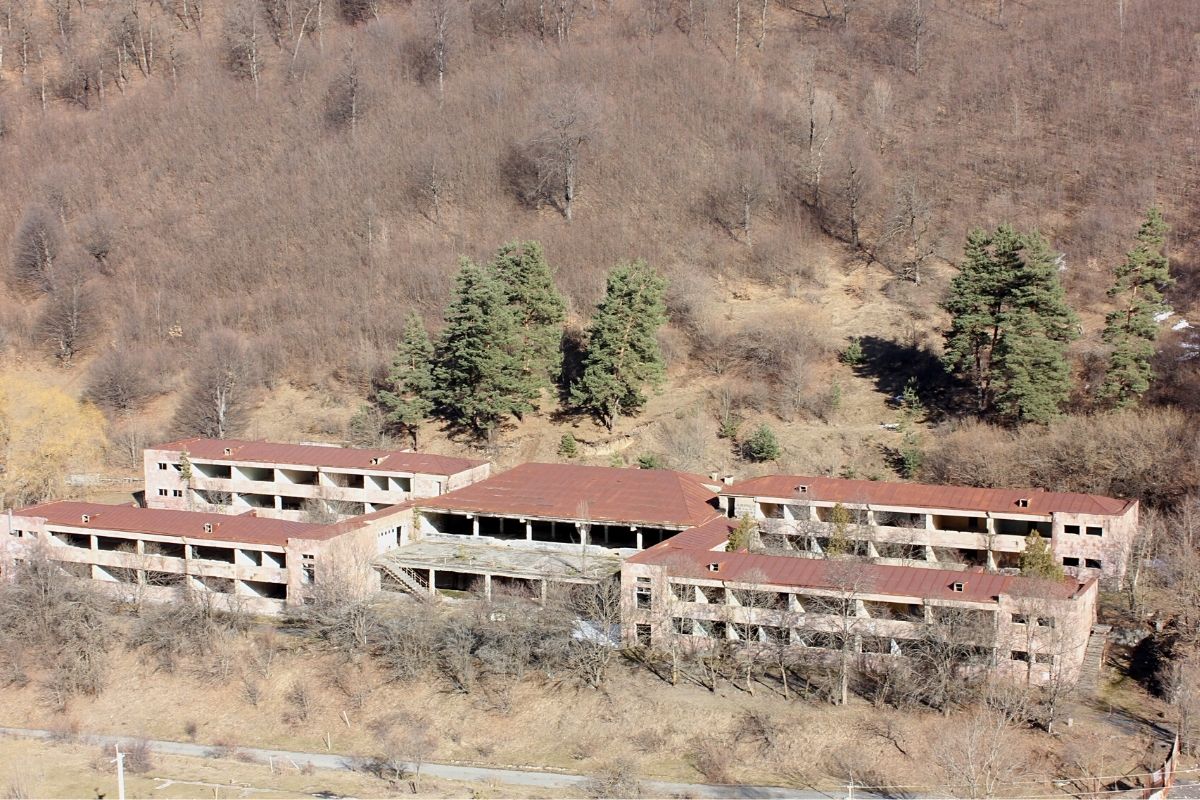 Here is "Astghik". Many may wonder what is interesting about ruins,  but it turns out there are many reasons which are weighty enough to make people reach these far-flung destinations. Astghik's architectural solutions are quite interesting. It is built in a way so that each building has access to the other.
"Artek"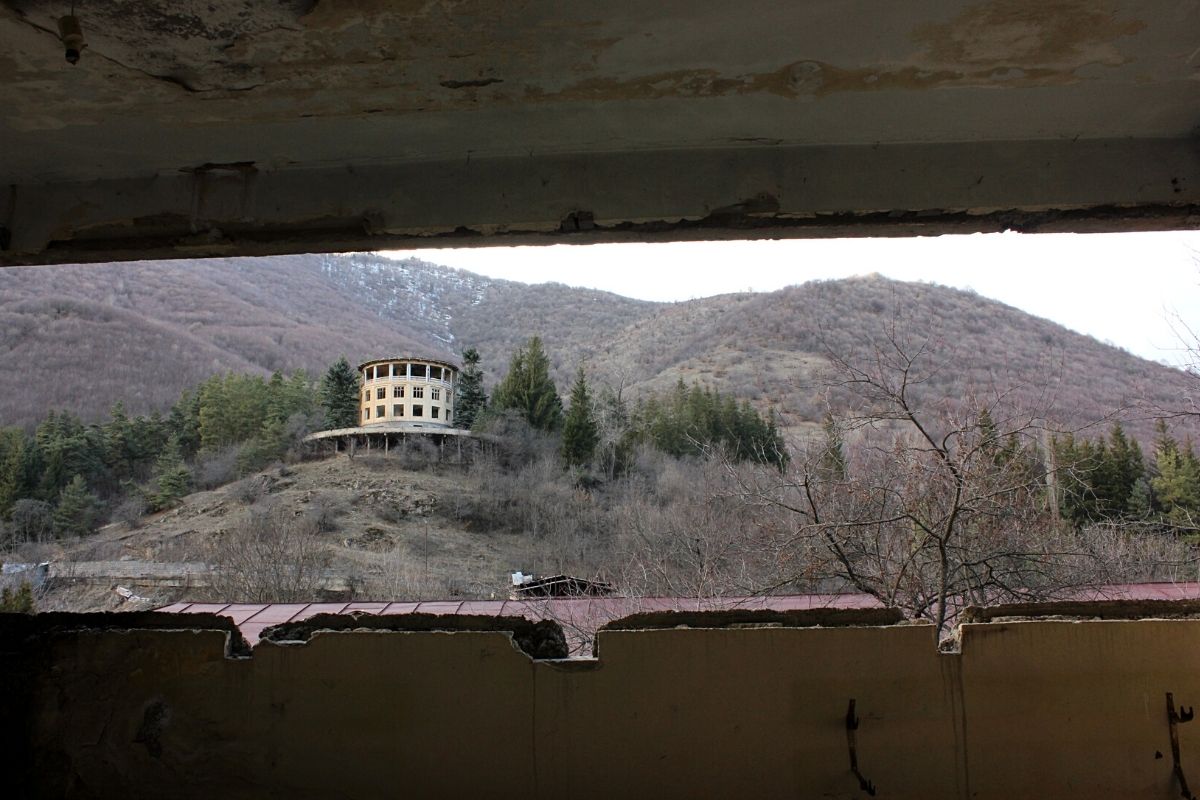 Located on a hill, "Artek" is probably the most famous of these camps. This place used to gather thousands of young pioneers from all over the world each year. Most of the buildings have been demolished over time, so there are only a few half-ruined buildings now. One of them, the main building, also called the Carnival building, stands out from the rest of the buildings with its unique architecture. At that times, such an expression of soviet modernism was really rare. On the wall of the Carnival building, a mosaic of young pioneers with pigeons is seen, which has persistently retained its unique colors.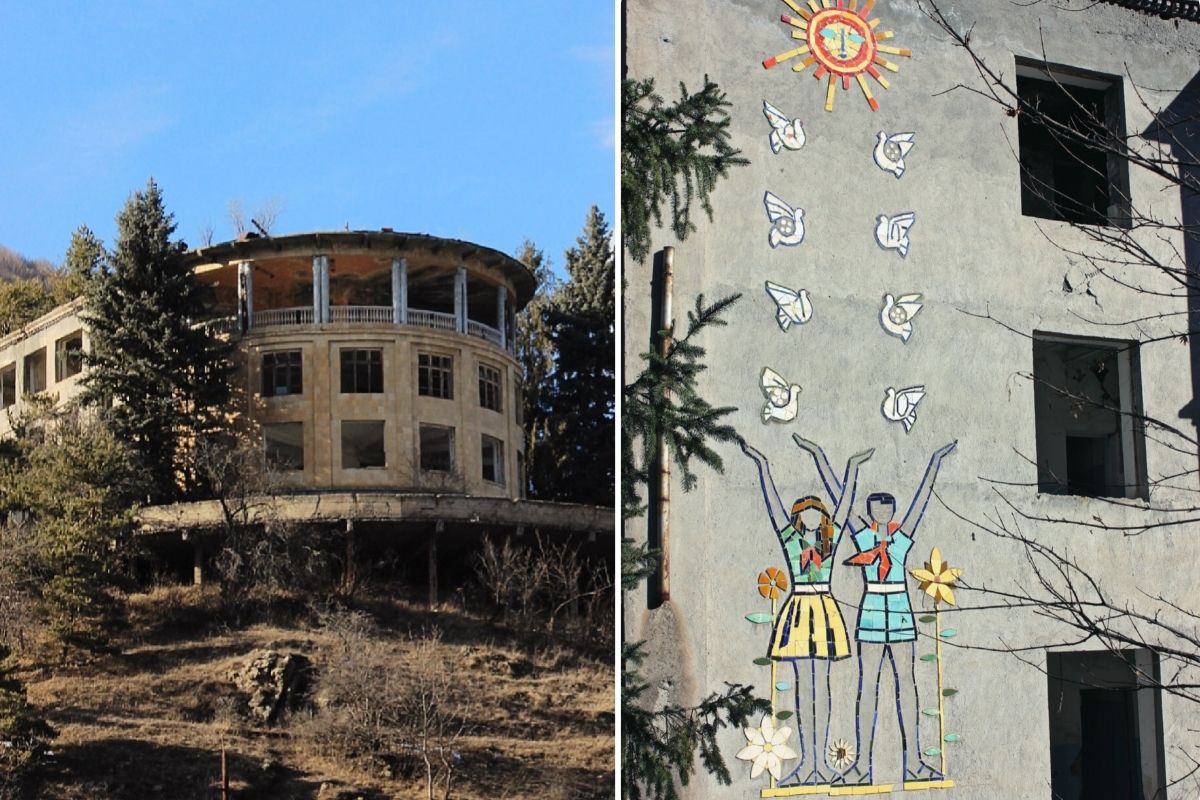 "The Pioneer Palace"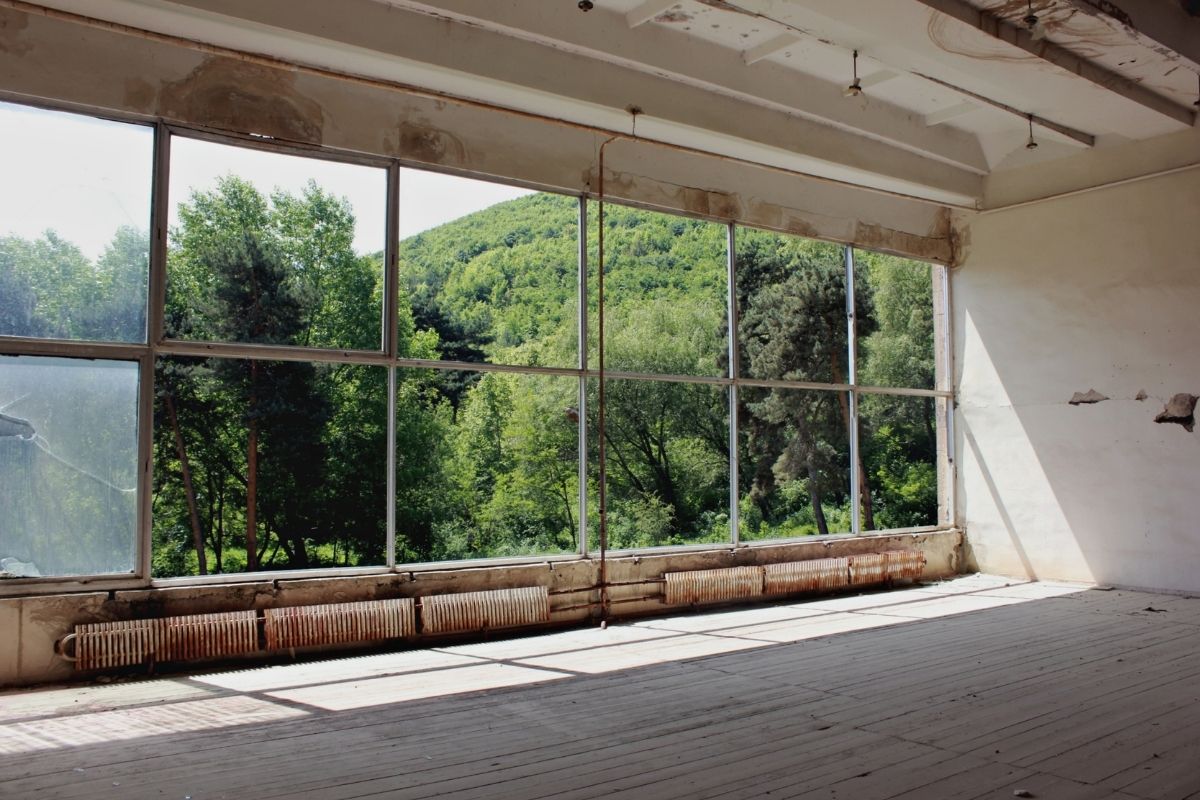 The "Pioneer Palace" is relatively well-preserved, as it is being watched from time to time. But to be honest, such control will never stop a real adventure seeker. Just one step in and one finds themself in a completely different world. This is a magical space filled with old and obscure objects. See and feel things that you can't in the ordinary world, one of many reasons why abandoned buildings are so attractive. Mysterious, chilling, surreal – they provoke feelings of nostalgia and remorse. We live in a sleek, Smartphone-dependent society, yet scenes of peeled walls and dusty long-forgotten possessions thrill us.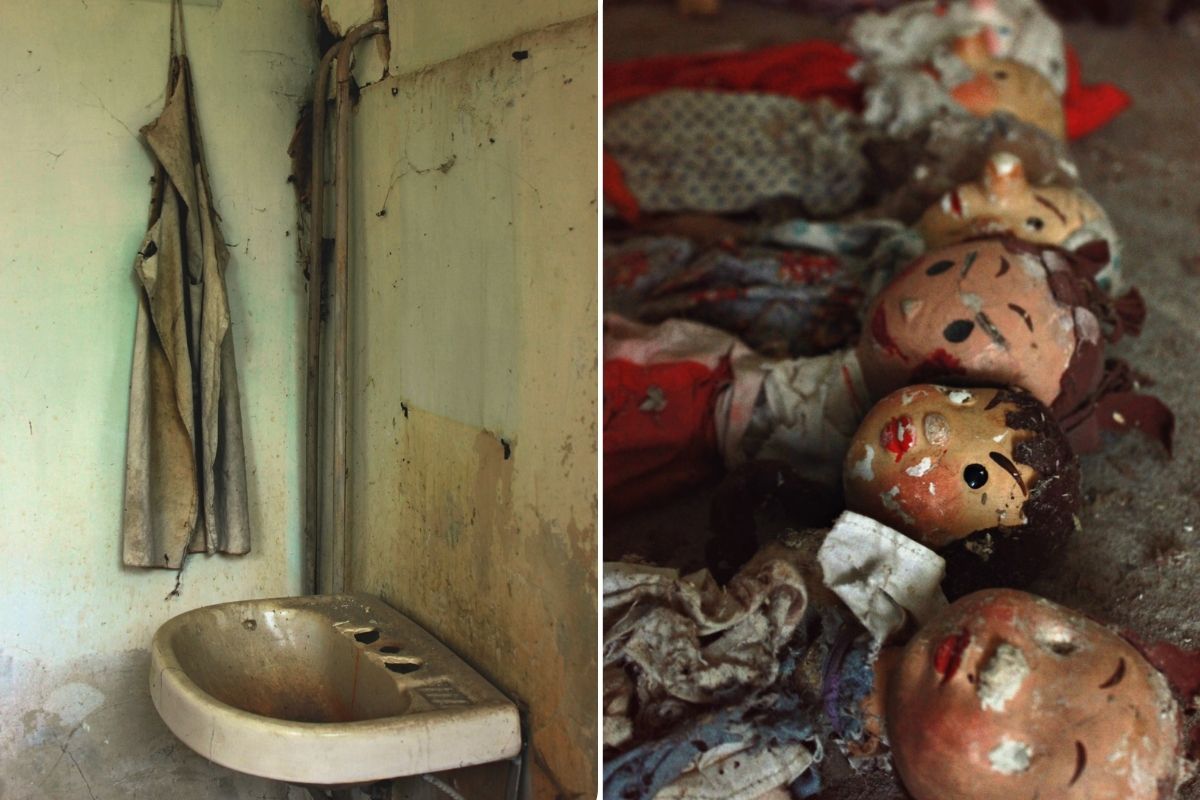 "Yeghnik"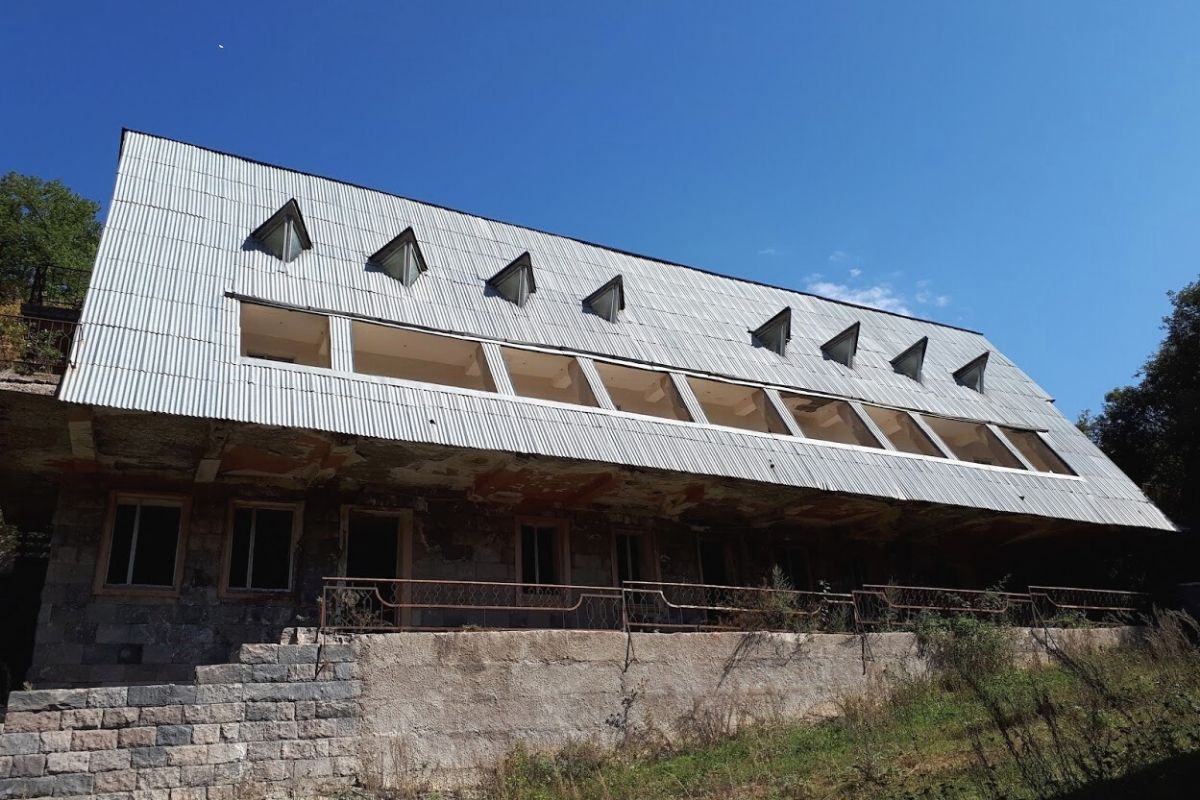 Yeghnik Camp is being watched all the time, but there will always be permission found for a real adventure seeker. All you have to do is to look at the guard with curious eyes and ask him to let you in. The "negotiations" will not be in vain. Yeghnik's area is so huge that one can wander there for a whole day, discovering new things. Many interesting objects can be found inside, and the architecture of some buildings will make one rub eyes due to the dream-reality confusion.